We're launching a portal with free online interactive courses to make learning to use Manticore Search much easier.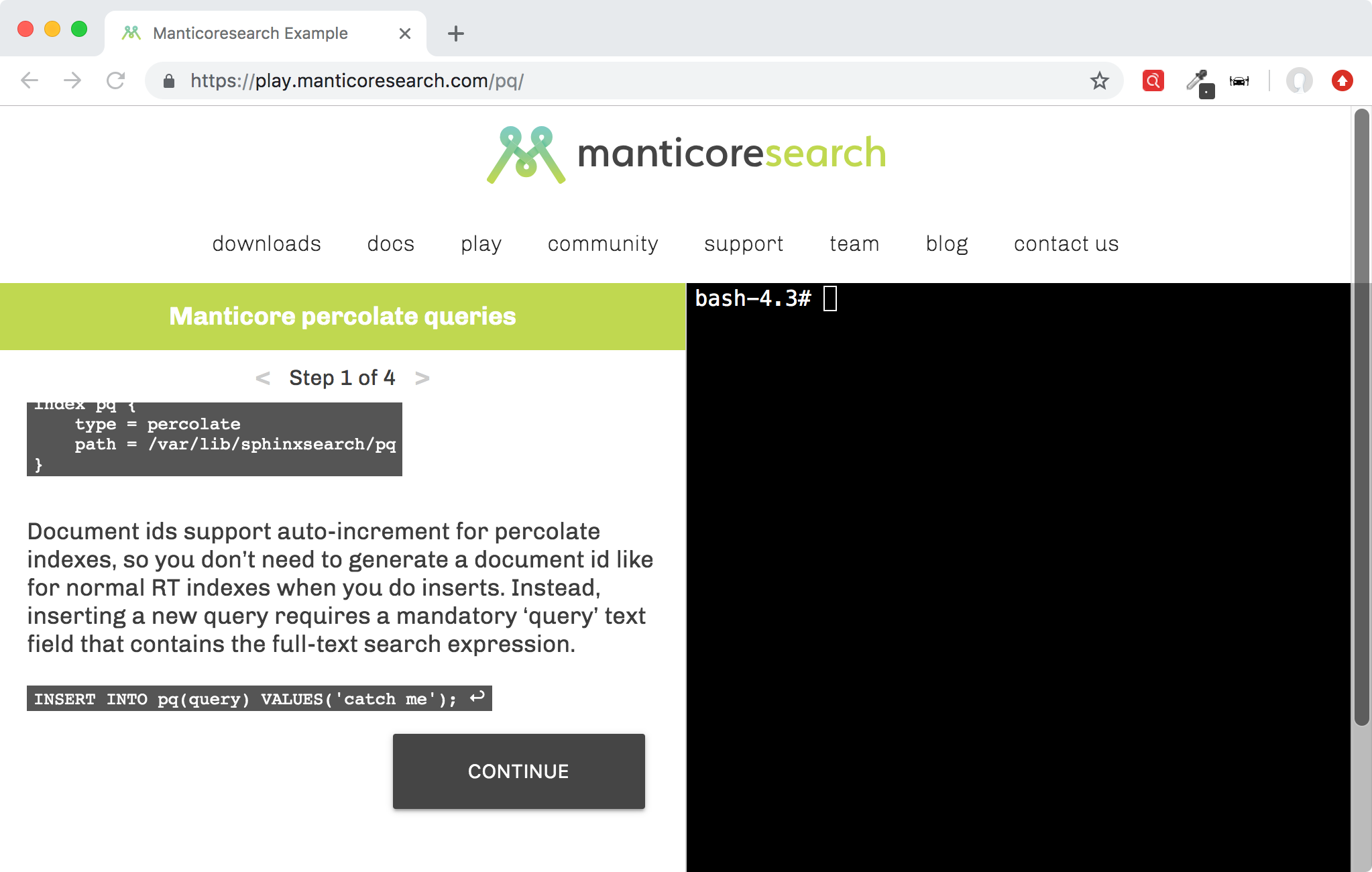 Since Manticore started one of the goals besides providing a stable and performant search engine was to make it easier for users to integrate a search engine in their setups.
We try daily to improve the existing documentation, which is quite large given the capabilities and advanced options it can support. But the documentation is static. Putting a working example together requires jumping to different sections of the reference. Guides leverage this as they put various aspects of making an example in one place. But what if learning can be done better?
Thanks to some modern technologies it is now possible to provide a working environment which can be used to cover a learning scenario directly in the web browser. This way you can play around with a minimal search setup without any effort that would require to launch a server/cloud instance or disrupt an existing one.
With this launch there are 10 courses available that cover installation, importing data, working with indexes and geo searching. We already have ideas for several more new courses to add, but we are looking forward to know from you what topics would you like see in these courses.
The courses portal is available at https://play.manticoresearch.com/
Email us at contact@manticoresearch.com if you can think of something that you would like to learn at https://play.manticoresearch.com/. To not miss a new course subscribe to our news and follow us in twitter.